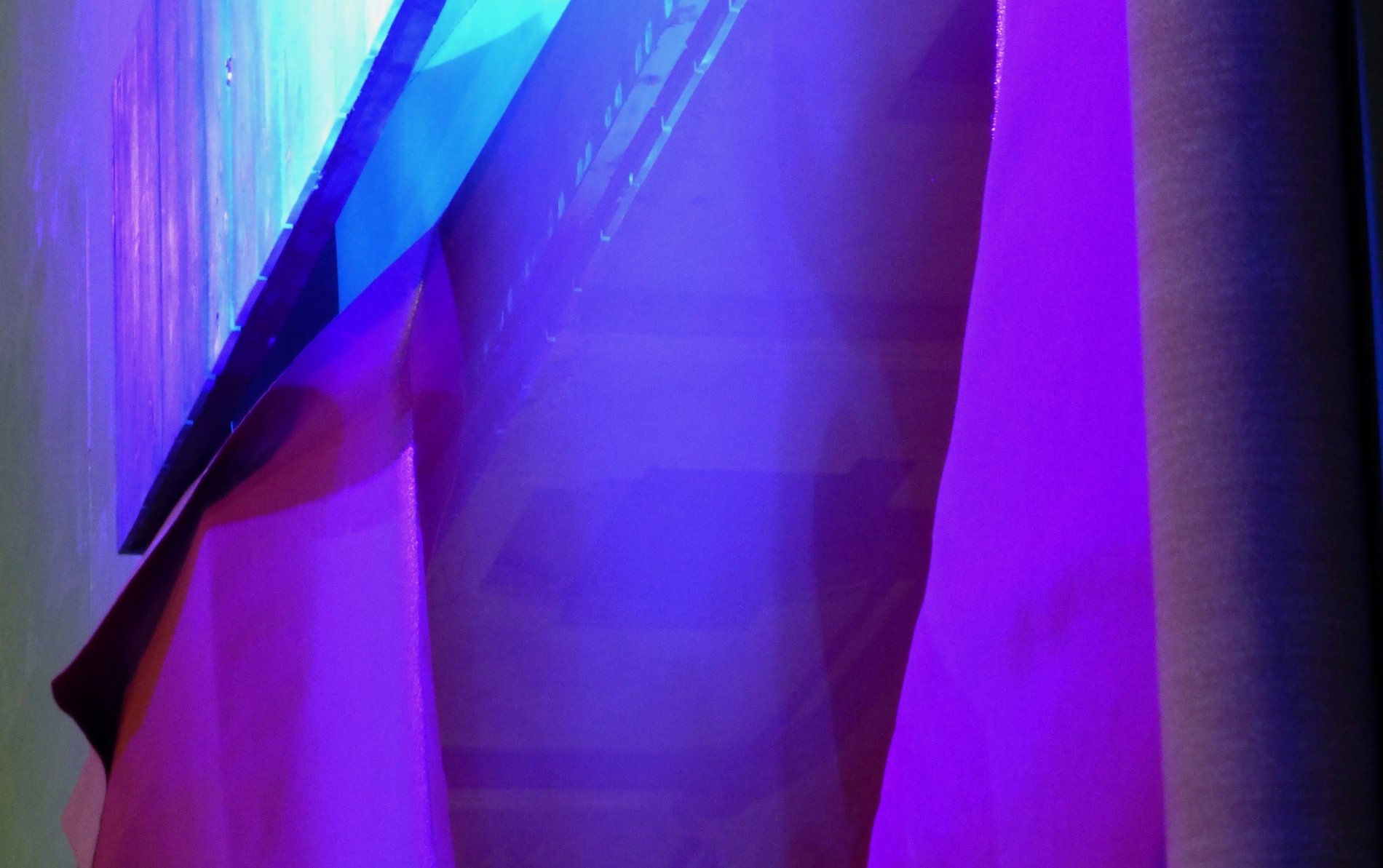 Ontmoet de spelers van BlowUp!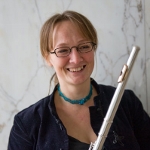 Danielle Klootwijk
contrabasflute
Studied at the Sweelinck Conservatory with Koos Verheul, where she finsished her Masters Degree in 1999. Took lessons with other teachers as well, a.o. Emily Beynon, Marieke Schneemann, Vincent Cortvrint, Peter-Lukas Graf and Trevor Wye. Was soloist in Chaminade, Godard and Mozart's flute-harpconcerto with various Dutch orchestras.
Played on many contemporary music venues with ensembles like TransCenturia, Fluteoctet Blow Up!, De Ereprijs and The Amsterdam Quintet. Several composers dedicated pieces to her. She is a prolific arranger for ensembles (arranged many pieces for Blow Up!).
As a flute teacher and ensemble conductor she is much in demand at the Musicschool of Alphen a/d Rijn and Amsterdam. In 2016 she finished her Master Thesis on the Teacher Self-efficacy in music education at the University of Amsterdam.
More information: De Fluitzolder Amsterdam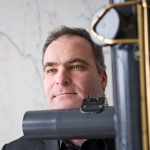 Dominy Clements
subcontrabasfluit
Dominy Clements studied flute and composition at The Royal Academy of Music in London (1983-87) and composition with Louis Andriessen at the Royal Conservatoire in The Hague (1987-89). His compositions have won several prizes (including the Piano Circus Composition Competition 1992, Icebreaker Composition Competition 1996).
His opera 'An Enlightened Disciple of Darkness' was performed at the 2013 Nargen Festival in Tallinn, Estonia with the Fluteoctet BlowUp!, and he has been commissioned for another opera for the 2016 Nargen Festival.
As well as working as a freelance musician, writer and translator he is employed as Career Development officer at the Royal Conservatoire in The Hague.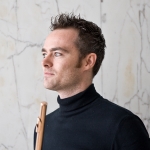 Egbert Jan Louwerse
piccolo, fluit, altfluit, basfluit
Egbert Jan Louwerse is Professor of Flute at the Prince Claus Conservatoire Groningen. He studied Flute with Pieter Odé at the Sweelinck Conservatory and with Marieke Schneemann at the Conservatory of Amsterdam with whom he graduated at the highest possible level, specializing in Modern Music. Next to flute, he studied orchestral conducting, music with "live-electronics" and composition, and the complex rhythms and micro-tonality of Carnatic music (the classical music of Southern India).
Currently, he focuses mainly on performing chamber music. He is a member of the Netherlands Flutequartet, Fluteoctet "BlowUp!, he forms a flute/harp duo with Manja Smits, and a duo with pianist Henry Kelder with whom he recently made a CD on French Music.
In 2015 he was awarded by the French Société Académique "Arts-Sciences-Lettres" in Paris the "Diplome de Medaille d'Argent" (the Silver Medal) for his work on French Music throughout his career. Because of this remarkable decoration, the Hanze University Groningen enlisted him in 2016 in its "Walk of Fame", so you now can walk over him in the main Hanze University campus street.
Obtaining another Master Degree of the Conservatory of Amsterdam on his research from 2015-2017 on aspects of the French repertoire, he is regularly invited by other conservatories throughout Europe to lecture and give masterclasses about this topic.
More information:
egbertjanlouwerse.nl
hetnfk.nl
nfdflutes.nl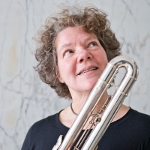 Froukje Wiebenga
basfluit
Was solo-flautist of the Gewestelijk Orkest and made in that capacity many radio-recordings with noted conductors. She performed as well as a soloist. For the last decade her focus lies with chamber music and education.
She was a member of the Mesdag Windquintet which recorded several cd's, has a Duo with the pianist-organ player Wim Voogd, performs in the Koetshuistrio (piano-viola-flute) searching successful for unknown repertoire to perform, and is a member of Fluteoctet BlowUp!.
As a private teacher she is much in demand.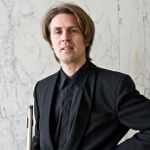 Ivo Visser
piccolo, fluit, altfluit, basfluit
Ivo Visser studied with Pieter Ode at the Amsterdam Sweelinck Conservatory and obtained his Master-degree with specialisation chamber music. In 1994, he started the Netherlands Flute Quartet ((prizewinner 2001 Kuhlau Flute Competition, Germany) which performs throughout The Netherlands.
As a freelancer he plays in orchestras, makes arrangements for different ensembles, develops music theater projects for children and is talentcoach for young musicians.
He is also partner of N.F.D.Flutes for repairs and flute-sale.
More information: hetnfk.nl nfdflutes.nl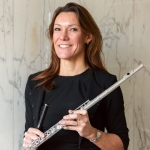 Joan Handels
piccolo, fluit, altfluit
Joan HandelsJoan Handels studied with Pieter Odé at the Sweelinck Conservatory where she obtained her master degree in 1994. She won the VSB scholarship and continued her studies with Karl Heinz Zöller, former solo flautist with the Berlin Philharmonic Orchestra. From this time on she worked in German and Dutch orchestras and ensembles and performed as a soloist several concertos from the flute-repertoire.
She is a member of the The Netherlands Flute Quartet and has a duo with pianist Toine Martens.
As a teacher, she finds joy in taking part in the musical development of adults and children.
More information: joanhandelsdwarsfluit.nl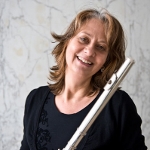 Noor Kamerbeek
fluit, altfluit
Studied flute with Abbie de Quant, Adriaan Bonsel and Koos Verheul, obtaining her Masters-degree Cum laude in 1982 at the Amsterdam Sweelinck Conservatoire, making her debut on tv. Between 1978-81 she was a member of the ECYO. From 1981-1991 she was solo-flautist of the Chamber Orchestra of Europe, touring the world and performing in that capacity for many radio-tv shows and price-winning cd-recordings. After 1992, she started freelancing with many (int.) orchestras, chamber music-ensembles and performing from 1994 as a soloïst on a historical flute from 1895. In 2010 she premiered the Concerto 'Het Zielebladje' with the The Netherlands Chamber Choir, written fort this occasion by the French composer Patrick Burgan.
From 1992, she developed also as a versatile music programmer and writer about music and worked in that capacity for printed media and the Dutch National Broadcast company VARA (1994-2014 'Vroege Vogels' and Composer of the Week).
She initiated her own music festival: Huygens Muziek Festival (2007-2012) and became from 2006 (artistic) member of the Fluteoctet BlowUp!. From 2014 she works as a freelance musician and music programmer, writer, painter and sculptor.
More information: noorkamerbeek.nl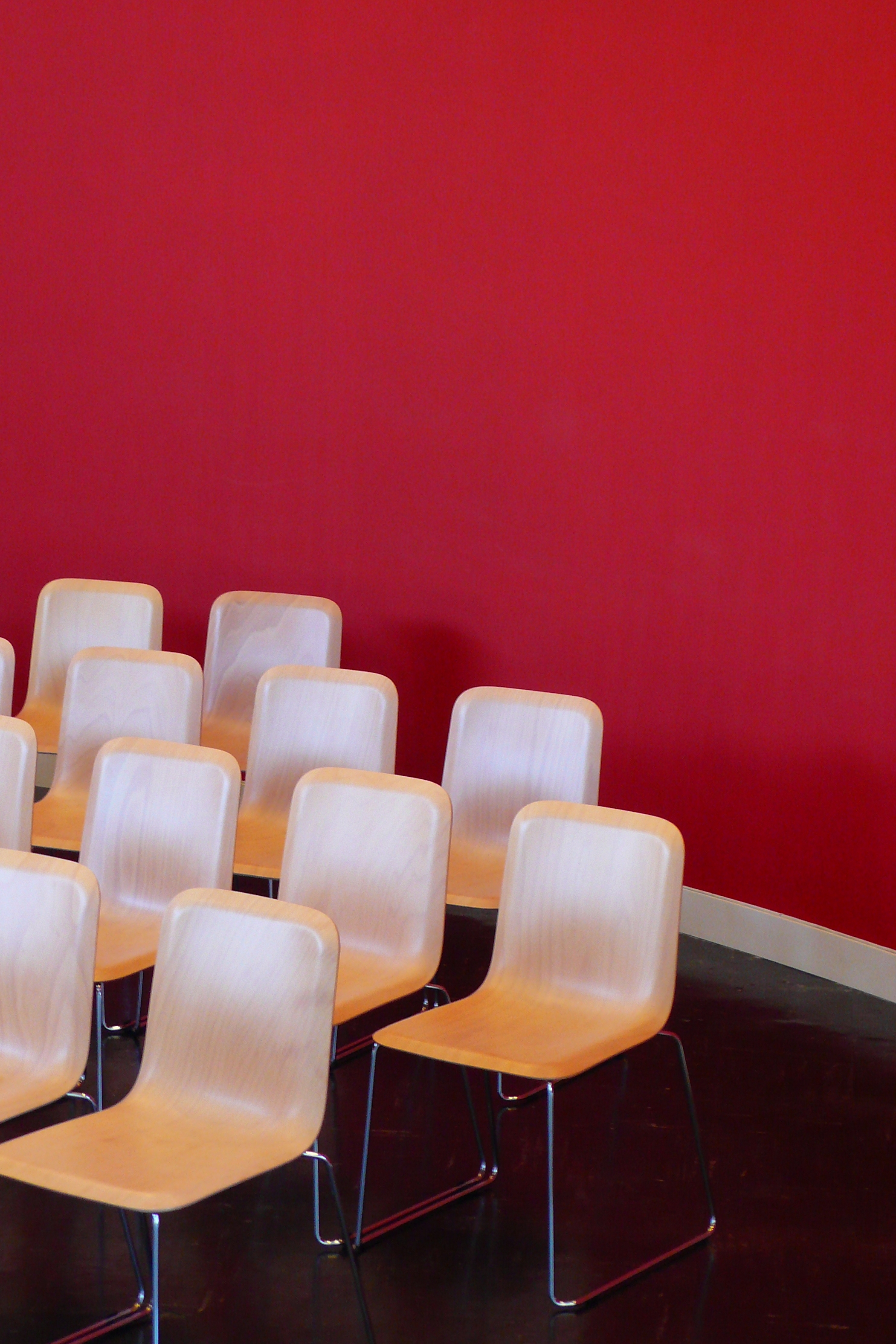 Wisselplek
fluit, altfluit, basfluit
Onze wisselplek wordt per project ingevuld door verschillende fluitisten met zeer diverse achtergronden, zoals lichte muziek, crossover of gewoon klassiek. Zo kunnen we steeds de beste fluitist kiezen voor een specifieke project. Ook bieden we met enige regelmaat een stageplek aan conservatoriumstudenten. Lijkt het jou, (aankomend) professioneel fluitist, ook leuk om eens met ons mee te spelen? Stuur gerust een open sollicitatie!